Ihr müsst Wien nicht verlassen, um in die Ferne zu reisen und dem Alltag zu entfliehen. Wir präsentieren: Sunset Soul, der entspannt elegante Treffpunkt für die Superfly Community auf buchstäblich höchstem Niveau.
Im 8. Stock des The Ritz-Carlton, Vienna wird nach der Wiedereröffnung der Gestronomie die Leichtigkeit des Lebens unter dem Motto "Escape to Carlifornia" gefeiert. Unkompliziert und doch ganz besonders. Ein wenig extravagant und dennoch gemütlich. Entlang der Golden Coast von Beverly Hills nach San Francisco. Wer glaubt für das entspannte Golden-Coast-Feeling 14 Stunden fliegen zu müssen, sollte sich über den Dächern von Wien unbedingt vom Gegenteil überzeugen.
SUNSET SOUL
Fernab von Trubel und Geschäftigkeit lädt Radio Superfly bis zum Ende des Sommers jeden Donnerstag bei Schönwetter zum gemeinsamen Afterwork auf die Atmosphere Rooftop Bar. Einfach entspannt zurücklehnen und die schönen Seiten des Lebens bei innovativen Cocktails und Champagner, gesundem Beach Food, groovigen DJ Live-Sets der Superfly Spezialisten und atemberaubenden Sundownern genießen.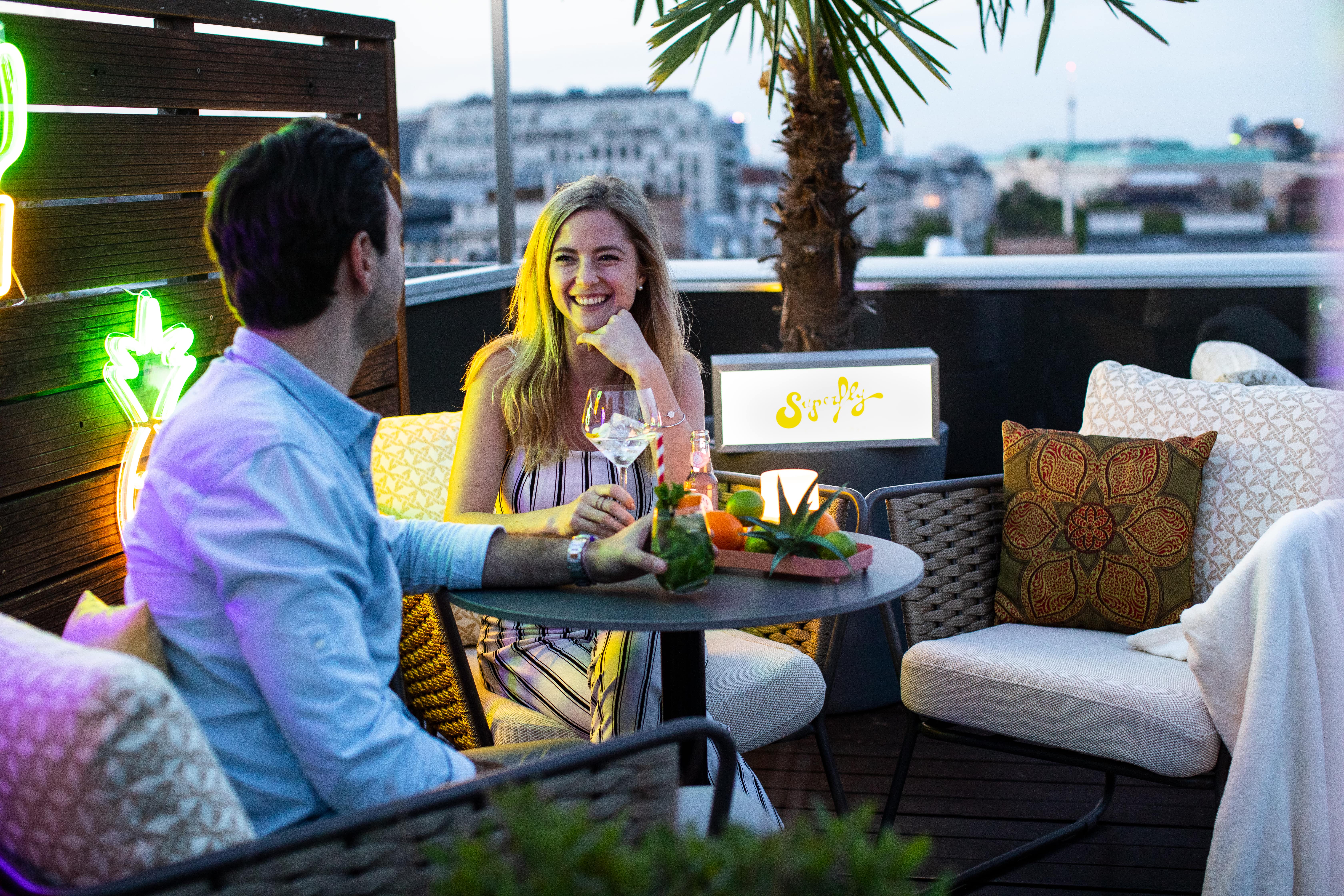 Line-Up:
22.07. | Shantisan (One Note Samba Radioshow)
29.07. | Monsieur Smoab (Rare & well done Radioshow)
05.08. | Mannix (The Crystal Radio Show)
12.08. | Roman Rauch (Manifest the Radioshow)
19.08. | Mannix (The Crystal Radio Show)
26.08. | Pezo Fox (Steelo Radioshow)
SUNSET SOUL
presented by Radio Superfly
Jeden Donnerstag bei Schönwetter ab 15:00 Uhr
Live DJ-Sets der Superfly Spezialisten von 18:00 bis 22:00 Uhr
Atmosphere Rooftop Bar | The Ritz-Carlton, Vienna
Schubertring 5-7, 1010 Wien
Don't forget to reserve!
Tischreservierungen unter:
Tel: +43 1 311 88 614
Mail: Diese E-Mail-Adresse ist vor Spambots geschützt! Zur Anzeige muss JavaScript eingeschaltet sein!
OpenTable: Atmosphere Rooftop Bar
More:
Facebook @AtmosphereRooftopBar