Der sizilianische Sänger klingt wie ein Enkel von Barry White oder den "Peddlers" – nur mit noch tieferer Stimme. Spätestens seit dem preisgekrönten Debütalbum "Handful of Soul" (2006) und dem darauf befindlichen internationalen Hit "This Is What You Are" ist der Italo-Barde auch außerhalb der Landesgrenzen seiner Heimat vielen Musikaficionados und der geneigten Fachpresse ein Begriff.
"Er hat eine unverwechselbare Soulstimme und ein Feeling für den Motown Sound, das man selbst bei den aktuellen Revivalisten aus Detroit bisweilen vermisst" urteilt das Fachmagazin Jazzpodium.
Seit dem Debüt sind mittlerweile eineinhalb Dekaden ins Land gezogen und Mario Biondi hat mit vielen Follow-Up-Releases seine Stellung als Künstler zementiert. Mit drei Nummer-1-Alben und ein paar weiteren in den Top-10 gehört er mittlerweile gar zur ersten Riege italienischer Musiker*innen der Gegenwart. Und mit dem Longplayer "Dare" (VÖ: 01/2021) möchte der Hüne (1,96m Körpergröße) aus Italien nun da anschließen, wo er vor drei Jahren mit dem letzten Release "Brasil" aufgehört hat...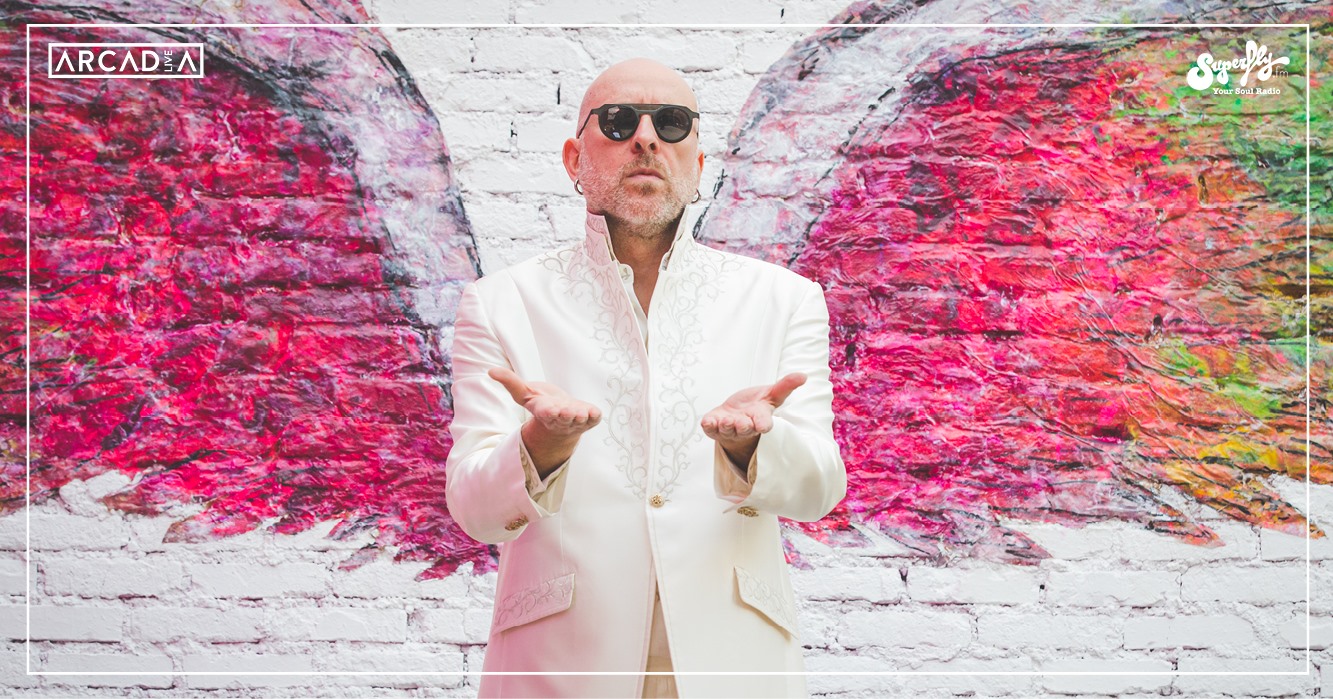 "'Dare' is an attitude, a life choice. I'm going back to my original sound with the bands that have given lustre to my songs. Celebrating my fiftieth birthday with all of you is an emotion that pervades my soul. On January 29th, the day after my 50th birthday, 'Dare' – my new album – will be finally released", kündigte Mario Biondi die Veröffentlichung an.
Und genau so kam es dann auch. "Dare" ist ein Rückblick auf die Geschichte von Marios Karriere und seinem Leben und skizziert gleichzeitig, wie es in selbigem zukünftig weitergehen könnte. Es gibt darauf sowohl den "jungen Mario" – mit sehr viel Jazz und Soul – zu hören als auch neuere Sounds, die keinem aktuellen Zeitgeist folgen und dennoch sehr erwachsen und international klingen. Kollaborationen mit Wegbereiter*innen und -begleiter*innen von damals und heute – darunter z.B. die englische Band Incognito oder das Operntrio Il Volo sowie The Highfive Quintet (jene MusikerInnen, mit denen Mario Mitte der 2000er Jahre Erfolge feierte) und die Live-Band, die ihn aktuell rund um die Welt begleitet (150 Shows in über 40 Ländern) – runden "Dare" als Gesamtkunstwerk ab.
MARIO BIONDI (IT)
presented by Radio Superfly
Mittwoch, 13. April 2022, ab 19:00 Uhr
WUK - Werkstätten- und Kulturhaus
Währinger Str. 59, 1090 Wien